Best Plant-Based Oils for Skin
Best plant-based oils for skin 
So much fuss is made about some plant-based oils while you never hear a peep about others. Do you ever wonder what makes one great for your skin while another is just "ok"?  This article will help you figure it out!
There are several mechanisms involved in skin healing and hydration, but we are going to focus on the primary one: Repairing Skin Barrier Function. This is the job the oil must do in order to be a good hydrating oil. A hydrating oil would be something you would want to see as one of the top ingredients in your lotion. You could also apply this oil directly to your skin.
 In this article, we are going to discuss two properties that have been proven to influence how well a plant-based oil will hydrate your skin. This is the ratio of Linoleic Acid to Oleic Acid. These are natural fatty acids that are found in the oils in different amounts.
If this sounds too boring for you..sorry. It's me, not you! feel free to skip ahead and just read the recommended oils at the end. Look for the list titled "Best plant based oils for skin". I'm slowly getting better at  blogging, don't give up on me.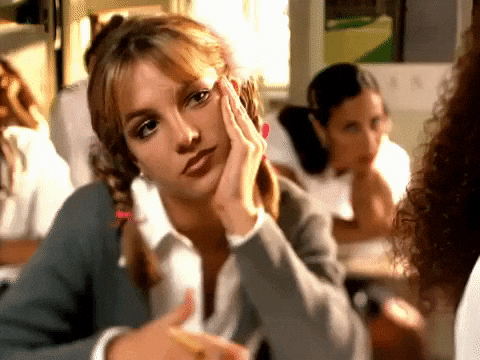 Repair Skin Barrier Function
Several studies have demonstrated that oils hydrate the skin by penetrating at a 20-40% depth into the Stratum Corneum. Do not be afraid. The stratum corneum is just a fancy word for the outermost layer of your skin. It is composed of 15-20 flattened layers of dead skin cells.  Doesn't sound so fancy now, does it? The Stratum Corneum is pictured below being assaulted by all sorts of irritants, allergens, and microbes! This is happening to our skin all the time.
 (Vaughn, Clark, Sivamani, & Shi, 2018)
In the center illustration, you can see that water is leaking out of the skin through cracks in the Stratum Corneum. At the same time, allergens and microbes can penetrate the skin. Here comes our plant-based oil to save the day! Look at the little orange dots sprinkled in the middle of the skin cells in the last picture. These represent tiny droplets of oil that have absorbed into your skin and plumped up the layers of cells within your Stratum Corneum. Now your skin cells look like a solid brick wall with no cracks. That means no water is leaking out.  Also, no disgusting microbes are getting in. This is exactly what you want to achieve. One might say the barrier function of the skin has been repaired. This is measured by the amount of water that is lost through the skin. That amount of water is called transepidermal water loss. 
Occlusive Layer
The second way natural oils can help keep your skin hydrated is to form a layer on top of the skin. Look at the biggest orange dots sitting on top of the skin in the last picture. Do you see how they are forming a protective layer to keep out the irritants, allergens, and microbes? This is referred to as an "occlusive layer".  
The really short version
To summarize, the main oil in your moisturizer needs to be great at two things:  1. Penetrating the stratum corneum to repair barrier function and minimize trans epidermal water loss and 2. Forming an occlusive layer. 
Now to identify which oils will soak into your skin, plump it up, and stick to the surface enough to form the occlusive layer!
Oils highest in Linoleic acid are best at penetrating the skin and repairing barrier function
Several studies found that oils highest in Linoleic acid and lowest in Oleic acid are best at penetrating the skin and repairing skin barrier function. Conversely, Oils high in Oleic acid are irritating to the skin and do not repair skin barrier function.  For example, in one study, Sunflower oil was applied to skin that was severely impaired and the skin rapidly restored barrier function. Sunflower oil is 61.5% Linoleic acid. When olive oil was applied to the impaired skin barrier function was not regained. Transepidermal water loss continued. (Prottey, Hartop, Black, & McCORMACK, 1976).
This does not mean that only oils high in Linoleic acid should be applied to your skin. But it does mean that if you are trying to decide on a moisturizer it would be a good idea to choose one that has an oil high in Linoleic acid and low in oleic acid as one of the first ingredients after water. No one can possibly know which oils contain what percentage of fatty acids. So here is a handy chart! 
It should be noted that Coconut oil is not high in Linoleic acid or Oleic acid. However, there is evidence that Coconut oil decreases transepidermal water loss. It's just special and that's another topic. There are other mechanisms at work.
Oleic: Linoleic acid ratios of certain plant-based oils
Oil

Latin Name

%Oleic acid

%Linoleic

%other Fatty Acids

Evidence for skin barrier repair? Other interesting properties?

 

Almond

Oleum amygdalae

64-82

8-28

0-8

In a study by Sultana et al. done with murine models, topical almond oil was shown to prevent the structural damage caused by UV irradiation [107]. (Lin, Zhong, & Santiago, 2017)

 

Apricot Kernal

Prunus America, Armeniaca Vulgaris

62-76

19-33

4-7.5

 

 

Argan

Argania spinosa

43-49

29-36

4-15

Improved skin elasticity in 1 study (Boucetta, Charrouf, Derouiche, Rahali, & Bensouda, 2014)

 

Avocado

Persea Americana

72.8

8.6

10-19

research has been conducted on the effect of topical administration of avocado fruit extract on wound models in rats, revealing faster re-epithelia (Lin, Zhong, & Santiago, 2017)zation and higher hydroxyproline content of the repaired wound [95]. The topical application of avocado oil in rats has also been shown to increase collagen synthesis and decrease the numbers of inflammatory cells during the WH process [94,96].

 

Borage

Borago officinalis

 

38

 

Topical application of borage oil in infants and children with seborrheic dermatitis or AD has been shown to normalize skin barrier function [130]. A double-blind, placebo-controlled clinical trial was performed to test clinical effects of undershirts coated with borage oil on children with AD [97]. In the group treated with borage oil, TEWL on the skin of back decreased. Additionally, no side effects were found in these subjects [97]. (Lin, Zhong, & Santiago, 2017)

 

Castor

Ricinus communis

5-10

1-2.5

85-90

 

 

Coconut

Cocos nucifera

5-10

1-2.5

85-90

Contains monolaurin-antimicrobial. As effective as mineral oil for skin hydration. No evidence for change in TEWL. Reduces Staph aureus infection over olive oil. Topical application of coconut oil (Manohar, et al., 2013)Decreased TEWL for pediatric patients with dermatitis in an 8 week study. (Evangelista, Abad-Casintahan, & Lopez‐Villafuerte, 2014). Topical application of coconut oil was shown to reduce TEWL in preterm infants. (Nangia, Paul, Chawla, & Deorari, 2008)

 

Cotton Seed

Gossypium herbaceum

15

56

29

892 ppm mixed tocopherols (Kamal-Eldin & Andersson, 1997)

 

Evening Primrose

Oenothera Biennis

 

72

17

 

 

Grape Seed

Vitis vinifera

12-22

65-85

2-10

Compared with 14 other natural oils, GSO contained the highest percentage of LA and provided significant protection against sodium lauryl sulfate3-induced irritant contact dermatitis. Different grapeseed oils have different amounts of fatty acids and antioxidants-red grapes are higher. (Bail, Stuebiger, Krist, Unterweger, & Buchbauer, 2008)

 

Hempseed

Cannabis sativa

9.85

51.96

40

 

 

Jojoba

Simmondsia chinesis

11.2

5

85

Closest match to natural human sebum. Forms good occlusive layer

 

Kukui nut oil

Aleurites moluccans

17-34

27-52

1.5-34

 

 

Mustard Seed

Brassica nigra

12

15

73

Delayed skin barrier repair compared with sunflower oil, soybean oil, or olive oil.

 

Nigella Seed

Nigella sativa

21.9

60.8

19

340 ppm mixed tocopherols (Kamal-Eldin & Andersson, 1997)

 

Oat

Avena sativa

28.4

36.6-45-8

23

Oat oil is anti-inflammatory and anti-itch due to avenanthramides. May regulate ceramide synthesis. As effective as ceramide-based cream at improving TEWL and moisturization for dry skin. Improved dryness, scaling, roughness, and itch in 29 subjects after 2 weeks.  Several more studies…..

 

Olive

Olea europaea

55.28

17.84

24

After 4 weeks of treatment with olive oil, olive oil increased TEWL and decreased skin thickness. (Danby, et al., 2013)

 

Palm

Elaeis Guineensis

38.9

9.5

44.8

Very high in palmitic fatty acid (44.8)

 

Palm Kernal

Elais guineesis

36

9

54

Demonstrates protective effects against sodium lauryl sulfate-induced irritant contact dermatitis

 

Rapeseed

Brassica Campestris

60.1

21.4

 

560 ppm mixed tocopherols (Kamal-Eldin & Andersson, 1997)

 

Sesame

Sesamum Indicum

41.2

41.2

18

687 ppm mixed tocopherols (Kamal-Eldin & Andersson, 1997)

 

Soybean

Glycine soja

22.3

53.7

8.1 linolenic-EFA

Appx 900 ppm mixed tocopherols (Kamal-Eldin & Andersson, 1997)

 

Sunflower

Helianthus annus

24.3

61.5

5

Significantly increased skin hydration by 12-18% after 4 weeks of treatment in 19 adults with and without dermatitis. (Danby, et al., 2013)

2% sunflower oil cream is as effective as topical steroid in improving some atopic dermatitis and subjective quality of life in children with AD. Use of 2% SOD cream provides steroid-sparing effects in 86 children with AD. SFO and OO significantly improved skin hydration after 4 weeks in neonates compared with no oil treatment. 695 ppm mixed tocopherols. (Kamal-Eldin & Andersson, 1997)

 
(Vaughn, Clark, Sivamani, & Shi, 2018) portions of table1
(Kamal-Eldin & Andersson, 1997)
Summary
 In order to hydrate the skin, oil has to penetrate 20-40% into the outermost layer. Oils high in Linoleic acid and low in Oleic acid are best at penetrating the outer layer of skin to hydrate as well as forming a layer on the skin to keep it from becoming dehydrated.
Recommended Oils
Each recommendation is high in Linoleic acid, low in Oleic acid, and is backed by peer-reviewed research showing significant improvement in barrier function and reduction in Transepidermal water loss. Others may work but are not included because of lack of evidence. The recommendations are listed in order of the amount of evidence and then Linoleic acid ranking.
 Best plant-based oils for skin
Sunflower
Grapeseed
Oat 
Borage
Argan
If you enjoyed this article please share! Don't forget to join our newsletter by entering your e-mail in the space at the bottom of the screen. Thanks for stopping by!
by
Bibliography and links to cited research
Bail, S., Stuebiger, G., Krist, S., Unterweger, H., & Buchbauer, G. (2008). Characterisation of various grape seed oils by volatile compounds, triacylglycerol composition, total phenols and antioxidant capacity. Food Chemistry, 108(3), 1122-1132. Retrieved 6 30, 2018, from https://sciencedirect.com/science/article/pii/s0308814607012253
Boucetta, K. Q., Charrouf, Z., Derouiche, A., Rahali, Y., & Bensouda, Y. (2014). Skin hydration in postmenopausal women: argan oil benefit with oral and/or topical use. Przegla̜d menopauzalny, 13(5), 280-288. Retrieved 6 30, 2018, from https://ncbi.nlm.nih.gov/pubmed/26327867
Danby, S. G., AlEnezi, T., Sultan, A., Lavender, T., Chittock, J., Brown, K., & Cork, M. J. (2013). Effect of olive and sunflower seed oil on the adult skin barrier: implications for neonatal skin care. Pediatric Dermatology, 30(1), 42-50. Retrieved 6 30, 2018, from http://loyon.co.uk/wp-content/uploads/2015/10/danby_2013.pdf
Evangelista, M. T., Abad-Casintahan, F., & Lopez‐Villafuerte, L. (2014). The effect of topical virgin coconut oil on SCORAD index, transepidermal water loss, and skin capacitance in mild to moderate pediatric atopic dermatitis: a randomized, double-blind, clinical trial. International Journal of Dermatology, 53(1), 100-108. Retrieved 6 30, 2018, from https://ncbi.nlm.nih.gov/pubmed/24320105
Kamal-Eldin, A., & Andersson, R. (1997). A MULTIVARIATE STUDY OF THE CORRELATION BETWEEN TOCOPHEROL CONTENT AND FATTY ACID COMPOSITION IN VEGETABLE OILS. Journal of the American Oil Chemists' Society, 74(4), 375-380. Retrieved 6 30, 2018, from https://link.springer.com/article/10.1007/s11746-997-0093-1
Lin, T.-K., Zhong, L., & Santiago, J. L. (2017). Anti-Inflammatory and Skin Barrier Repair Effects of Topical Application of Some Plant Oils. International Journal of Molecular Sciences, 19(1), 70. Retrieved 7 2, 2018, from http://mdpi.com/1422-0067/19/1/70/htm
Manohar, V., Echard, B., Perricone, N. V., Ingram, C., Enig, M., Bagchi, D., & Preuss, H. G. (2013). In Vitro and In Vivo Effects of Two Coconut Oils in Comparison to Monolaurin on Staphylococcus aureus: Rodent Studies. Journal of Medicinal Food, 16(6), 499-503. Retrieved 6 30, 2018, from https://ncbi.nlm.nih.gov/pubmed/23767861
Nangia, S., Paul, V. K., Chawla, D., & Deorari, A. K. (2008). TOPICAL COCONUT OIL APPLICATION REDUCES TRANSEPIDERMAL WATER LOSS IN PRETERM VERY LOW BIRTH WEIGHT NEONATES: A RANDOMIZED CLINICAL TRIAL. Pediatrics, 121. Retrieved 6 30, 2018, from http://pediatrics.aappublications.org/content/121/supplement_2/s139.2
Prottey, C., Hartop, P., Black, J., & McCORMACK, J. (1976). The repair of impaired epidermal barrier function in rats by the cutaneous application of linoleic acid. British Journal of Dermatology, 94(1), 13-21. Retrieved 6 30, 2018, from https://ncbi.nlm.nih.gov/pubmed/1252336
Vaughn, A. R., Clark, A. K., Sivamani, R. K., & Shi, V. Y. (2018). Natural Oils for Skin-Barrier Repair: Ancient Compounds Now Backed by Modern Science. American Journal of Clinical Dermatology, 19(1), 103-117. Retrieved 6 30, 2018, from https://link.springer.com/article/10.1007/s40257-017-0301-1
Best plant-based oils for skin
---
4 comments