Are Customers Seeing Your Ads? How to Know!
So, you placed and ad and now you're just sitting there staring at Instagram and Facebook looking for anything to distract you from obsessing about when the customers will come. Are they even seeing the ad?! Maybe the targeting was wrong? Maybe they hate the image? ugh..If only you could know what is happening right now! Hey, I hear you! You are a take charge kind of person and that's how you ended up being a business owner!  Be patient for just a minute longer and I will show you a way to cure this condition for good.
OK, so we're going to separate all small business owners into two types for simplicity. The first type is the brick and mortar business owner. The second type is the online business owner.   Both have a common need, and that is to be successful. In order to do this, they need to know their customers. It's not just me saying it. According to Allen Hall at Forbes "Successful entrepreneurs know with exactness the wants, wishes and buying behaviors of specific individuals". 
Brick and Mortar Business Owner
When a business owner has a brick and mortar store they can easily get some sense of their customers without having to analyze data. To do this they talk to their customers. They can also pick up tons of non-verbal information. They can physically see the shoes, purse, jewelry, piercings, ages,  hats, cars, children, and many other aspects of their customers. Tastes, habits, lifestyle, brand preferences might be noticable.  But even with this opportunity it is still difficult to know something vitally important- how to reach customers effectively when they are not physically in the store.
This is problematic, because businesses need to keep customers coming back. Informing customers of new products, special sales, and seasonal offerings are great ideas to get customers back in the store. 
But how can you be sure your message is getting through? Maybe no one with a certain type of device can read your e-mails. How do you know?
Online Business Owners
If you are an online business owner the situation is even more nebulous. It really feels like you are out floating in virtual space, right? You really need to pay attention to data, even if you hate it.  And buy a space suit...just incase.
There is so much common information both types of business owners need to know about their customers. 
For example:
Do the customers use desktop computers, mobile phones, or tablets?
Does the business website load quickly on the internet service provider of most of the customers?
Do the customers open your advertisements when you e-mail or mail information about sales? 
Are the customers male, female, an equal mix?
How long do they stay on the website before leaving, on average?
Are there certain pages that seem to cause them to leave faster? 
All of the major demographic and preference information
What time of day is traffic heaviest on your site? Lightest?
Which group are the best customers?
 Now you might be thinking "Wow! I'm not psychic! How am I supposed to know all that?!?"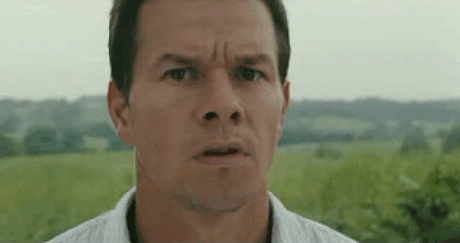 It's OK! We have the answer! Actually, professor Google has the answer. Google has an amazing tool called Google Analytics. This is a screenshot from inside a Google Analytics demo account:
This is the overview screen of Google Analytics. It is showing that most of the fake traffic to this demo account is from new visitors-Blue on the pie chart. People stay on the site about 2 minutes and there is approximately a 47% bounce rate. Bounce rate means they leave after the first page. There is much more data available, and google has tutorials on how to use this FREE tool.
What do you need to do in order to get it?
1. Sign up for a gmail account if you don't have one already
2. Go to this link and click the green button in the upper right corner that says "sign up for free" 
3. After you sign up you will be given an identifier code to copy and paste into a section in your website. Copy it, go and log into your website (probably go under settings somewhere) and look for something that says google analytics UA, or anything similar. If you don't see it, search your website provider's frequently asked questions for "where do I put my google analytics code?".  Paste the code, save, and close. Log back in and make sure it's there. 
4. Wait for data to gather and go through the tutorials on google to understand what it means. 
5. Optional-Celebrate your return from deep space with a hot bath?
When you send e-mails and ad campaigns in the future you can check Google Analytics and see how your web traffic changes. There will be a spike if it is working! Analytics is detailed enough that you can see how many users from each area are going to your site. Then you can get more detailed in each section and see things like what type of device they are using and even what times the traffic is heaviest.
 Check our next blog and we will reveal a free e-mail management resource that shows you exactly which customers opened their e-mail, and which links they click on! Then you will know if you need to change up your style or maybe get new contact info.
I hope you found this article helpful. If you like this kind of content please subscribe to our blog.  For your friends in small business, share, pin, tweet!!
What topics do you need help with? We're not experts but we will gather the information and report back!  Do you have a tip to share? We would love to have you as a guest blogger! We're all in this together. Let us know in the comments section below or send an e-mail to goodness.soaps@gmail.com
---